***Good Car Hunting***

On Sunday, while scan tens of feet from our house, my car started to sputter. The Spouse took control of the situ (thank the gods for medical torture...er...training) and I coaxed the Neon into the garage where I left it until Monday morning. Quick call to AAA and the eight year old vehicle was safely at the nearby garage.

Diagnosis by the techs later that morning confirmed that the fuel tank was near empty. What? Apparently the fuel gage (or the units transmitting to it) were down, giving the illusion the car had a quarter tank of fuel left.

I barely listened while the tech rattled off other, less urgent probs (like the front tires are smoother than a baby's bottom). This was a sign. Car's over eight years old now and over 125k miles. A quick check over at Kelley Blue Book confirmed the lack of saleability of the vehicle. It was time to move on.

I stopped by the garage Monday evening and rattled off my instructions. Replace the tires. Don't fix the fuel gage. Don't fix the stuck AC/heater knob. Feeling a little better, I started my investigation in my next new vehicles and have narrowed them down to the following four: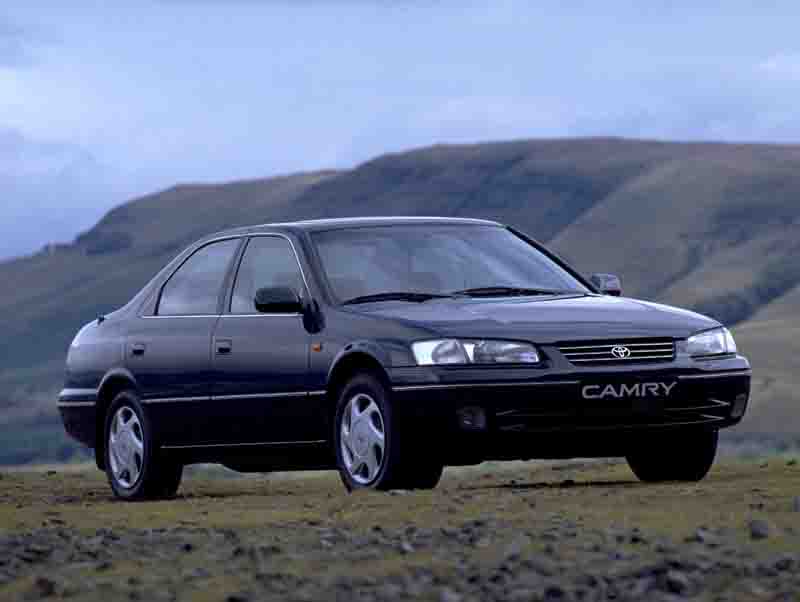 Toyota Camry
Honda Accord
Some SUVs caught my eye. My experience with these vehicles has been less than pleasant. My opinion is that they're way too big for typical suburbia and burn fuel faster than a manipulative date (not as though the latter ever happened to me. Heaven forbid.) But I used to have a truck and they've left a soft spot in my heart. However, they're not really as practical as an SUV in my life so I'm also considering the following:
Ford Escape
Mazda Tribute
I'm also looking at the
Honda CR-V
. Specs looked good except the model only comes with a 4 cylinder engine. But I'll do some more research (on-line and hands on) and am willing to listen to folks who own the vehicle.
(Note that all the above images were found on the Internet. All rights belong to their owners.)
My current plan is to keep my Neon until we purchase the new vehicle by year's end or next year. Whew! Car shopping is not something I like to do but a necessity that must be done.